shoot the weatherman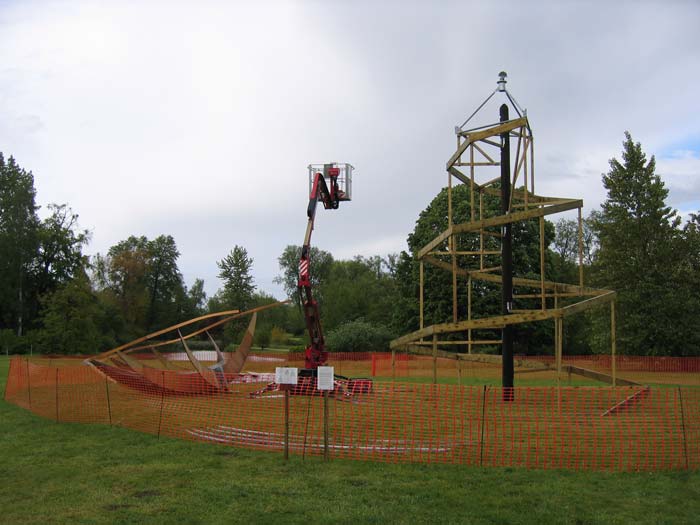 Just when you think it can't get any worse . . . it does.
Yesterday was rainy, today was apocalyptic, madder than a late winter Lough Neagh gale. Hail stones, twisters, thunder, lightning, downpour after downpour.
Slow progress.
One lady came by and asked if it was a giant mushroom.
Posted by Jem Finer at May 21, 2005 11:02 PM