flat pack radio telescope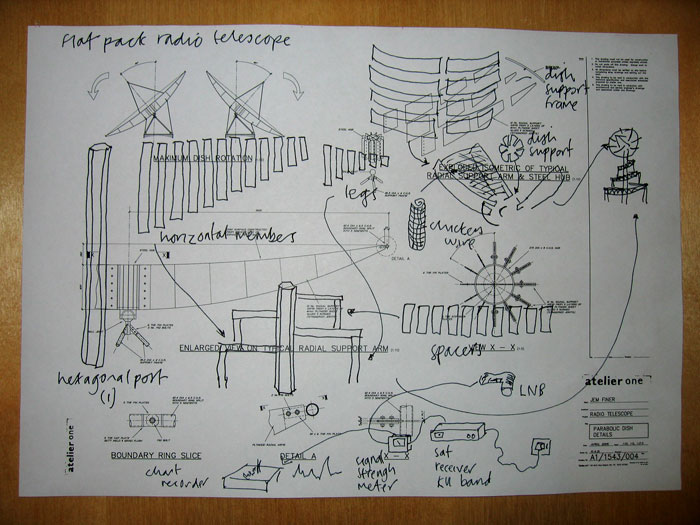 Building a prototype "Centre of the Universe" with Ollie Smith, Henry Garner and Simon Lewis at the Ruskin.
The frame is made from the bones of Mike Nelsons desert in "Triple Bluff Canyon", the rest from salvaged bits and pieces, save an 8 by 4 foot piece of hardboard, £ 5.06.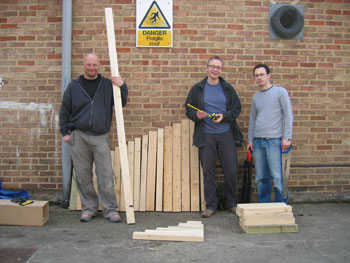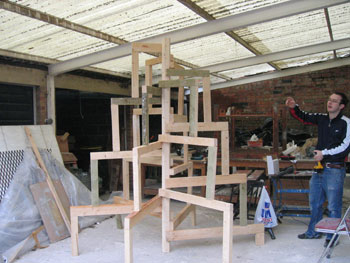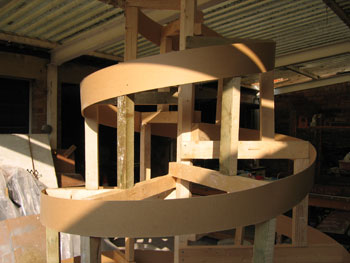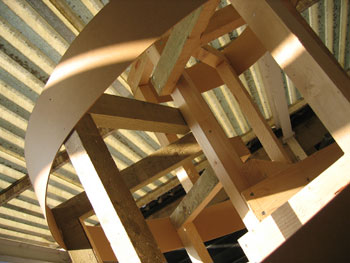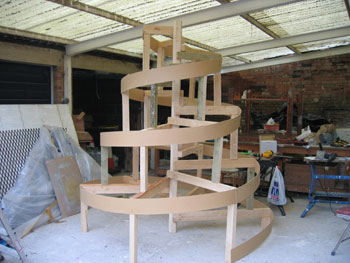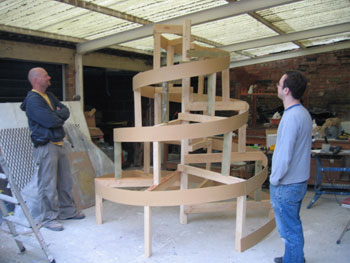 The original model, coffee stirrers and a pencil . . .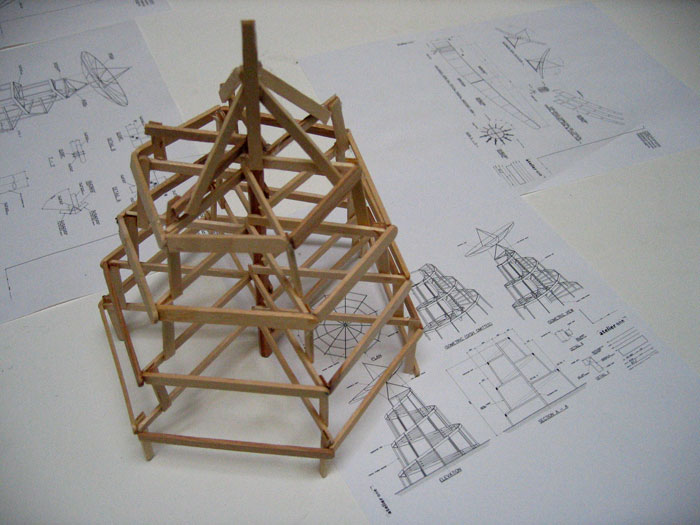 Posted by Jem Finer at April 21, 2005 8:43 PM